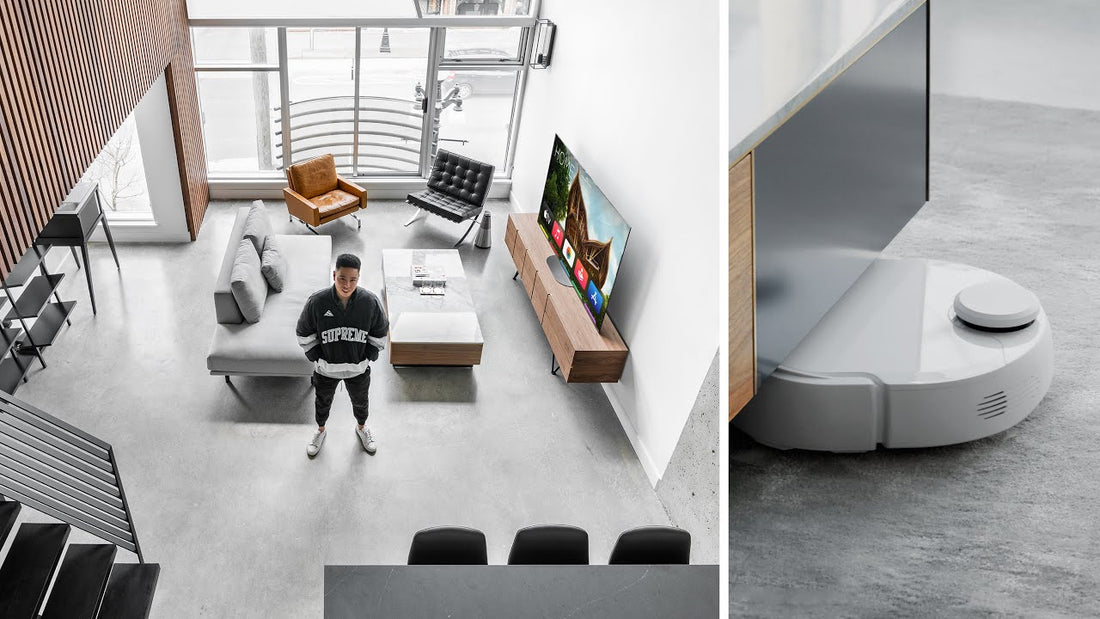 With having new hardwood floors installed in porcelain tile in her kitchen, ensuring it stays clean of debris and mopped has never been easier. Whether you have new floors and want to keep existing ones maintained, an amazing new way to mop and vacuum. Cleaning can become so exhausting and time-consuming, but Narwal has developed the world's first robotic mop and vacuum two-in-one combo.
Let a robot do the work for you. Not only will this allow cleaning to be easier and more efficient but also so convenient and no longer will have to use mop buckets or swifters. Say goodbye to corded vacuums and walk back and forth all over the home now.
With its modern design, the T10 can be placed just about anywhere!
The installation of the vacuum cleaning base was very easy, all you have to do is click this vacuum base into place and put the robot into the charging station to begin mapping a cleaning sequence throughout your home. This is done through the Narwal app that can be downloaded to your smartphone. The robot will map out and learn your pathway and will officially be your personalized cleaning partner. Narwal T10 can zip back and forth sweeping all areas including tight corners and spaces.
Narwal also has its own detergent that dissolves in just seconds. With the Narwal app, you can personalized cleaning even further by setting specific cleaning paths and restriction zones of where to and where not to go. Narwal T10 auto detects dirtiness and will return itself to the station to auto clean and then auto-dries the mop pads to prevent germs. The dual triangular mops provide more than enough pressure for a deep clean leaving no stains behind your traces on the floor.
---