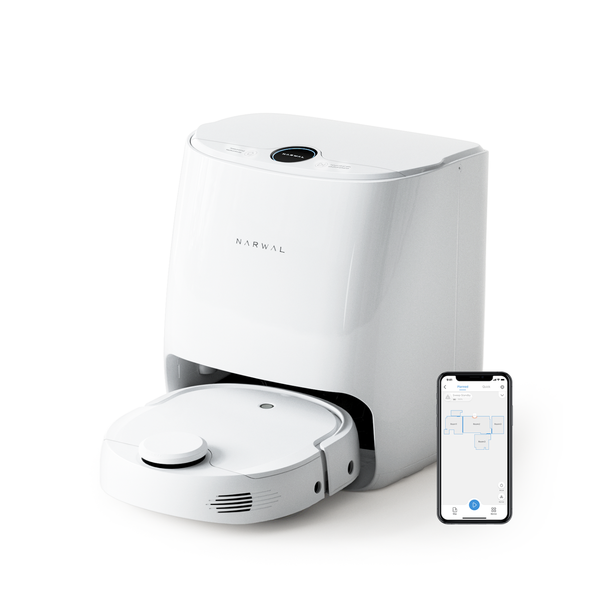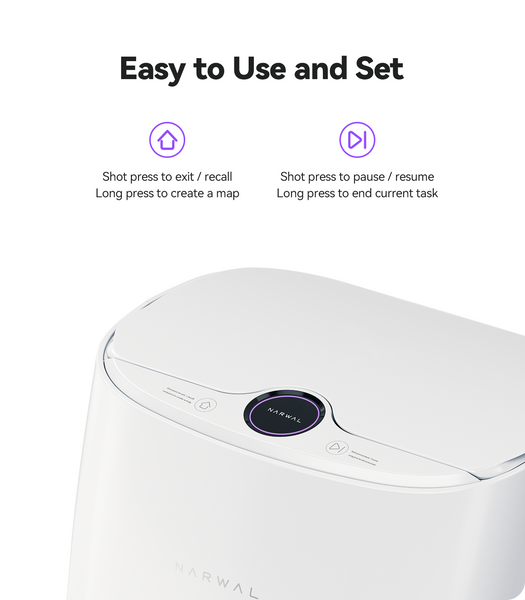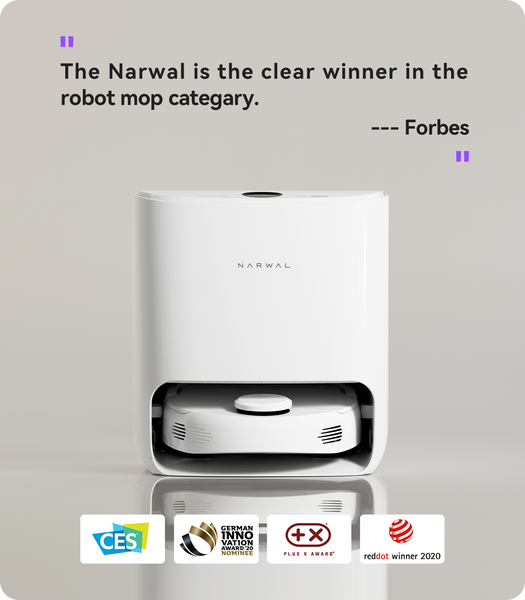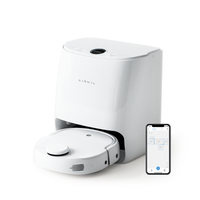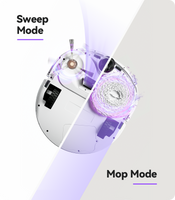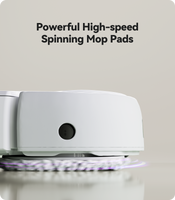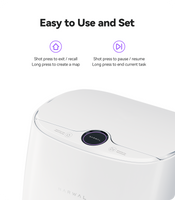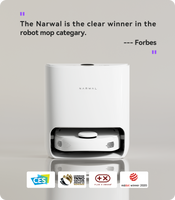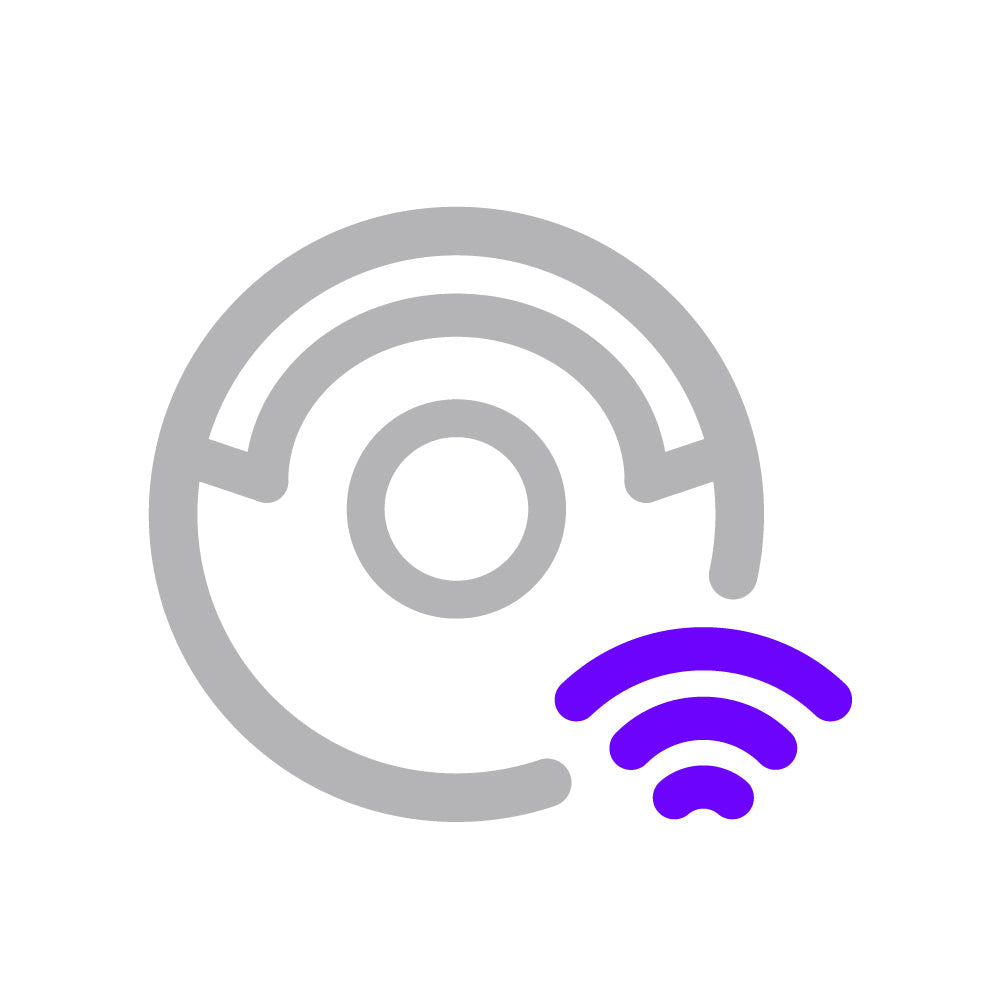 Auto Mop Cleaning
Rounded Triangle Mops
High Speed Rotation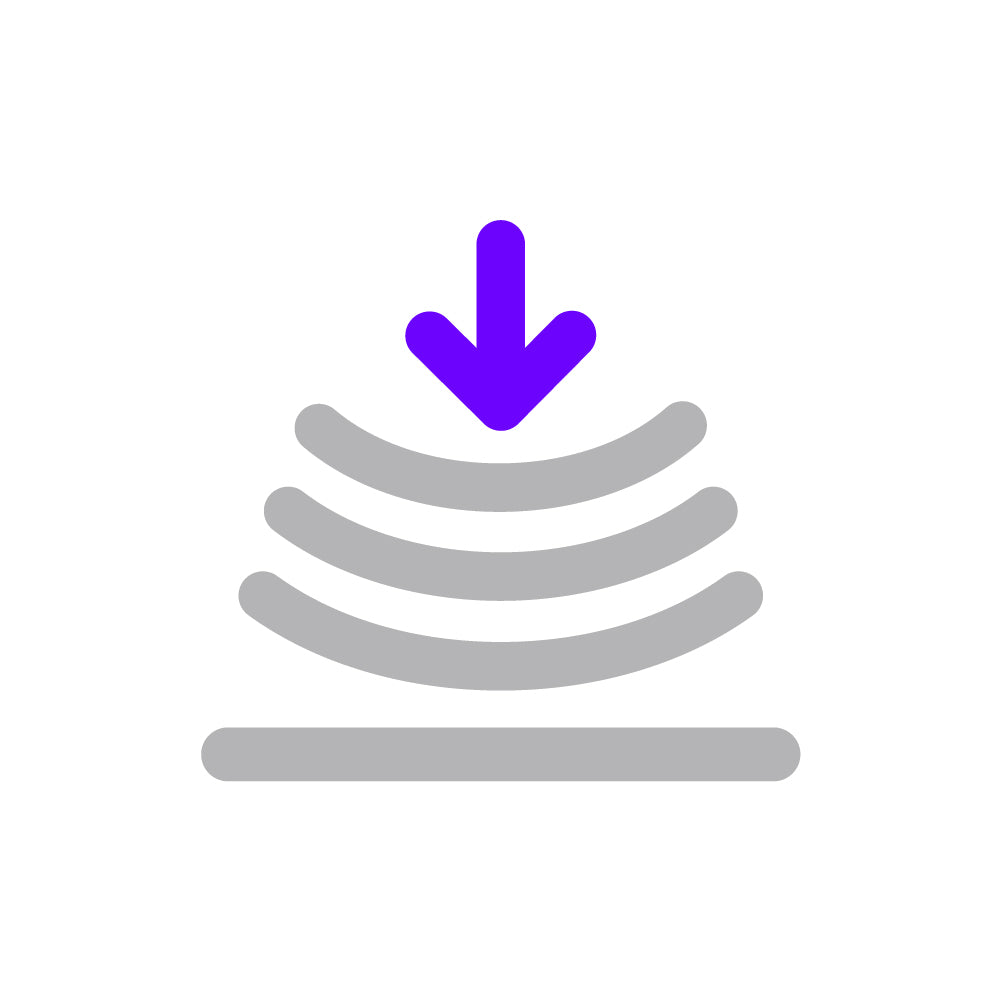 Fixed 10N Downward Force
Narwal T10, 4-in-1 Robot Mop & Vacuum With Automatic Mop Cleaning Station
Sale price

C$1,249.00

Regular price

Unit price

Translation missing: en.accessibility.unit_price_separator
Product

Narwal Freo

Buy Now

Narwal T10

Out of Stock
DirtSense* Technology
40°C Gentle Heat Air Drying
Freo Mode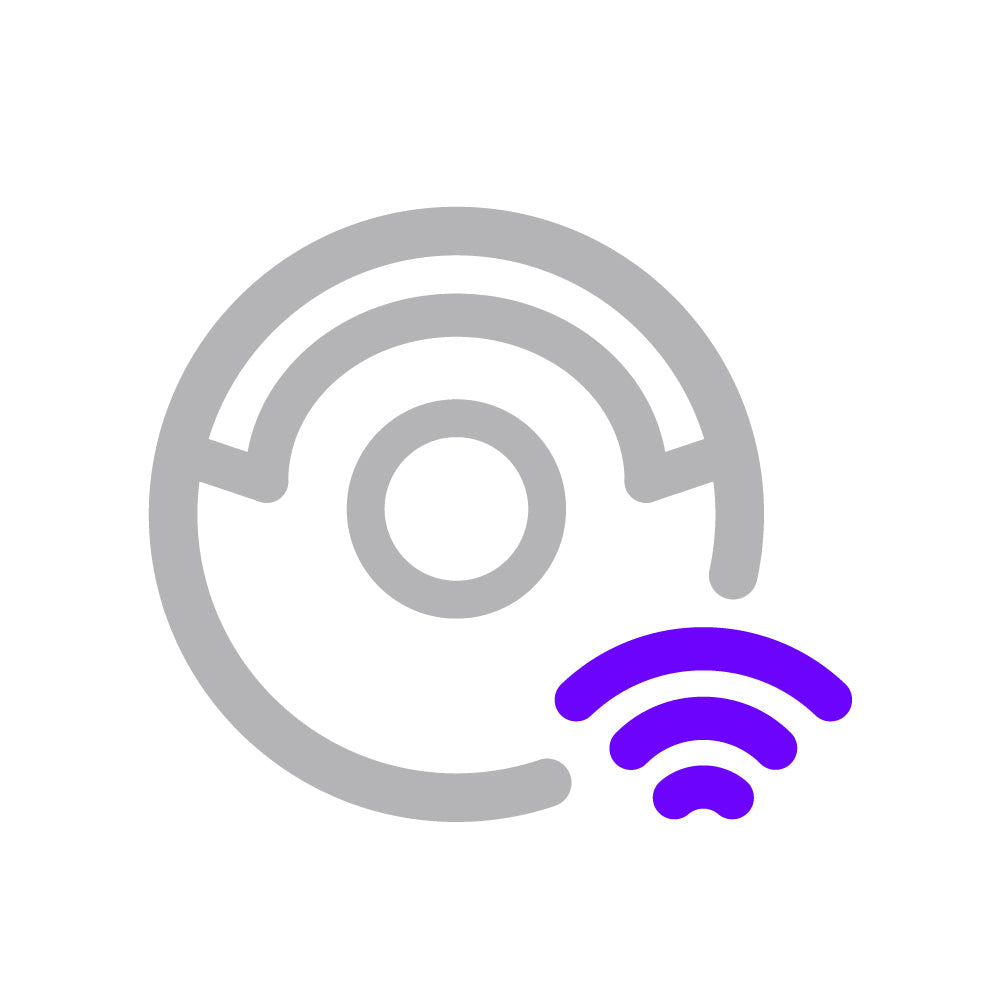 Auto Mop Cleaning
Rounded Triangle Mops
High Speed Rotation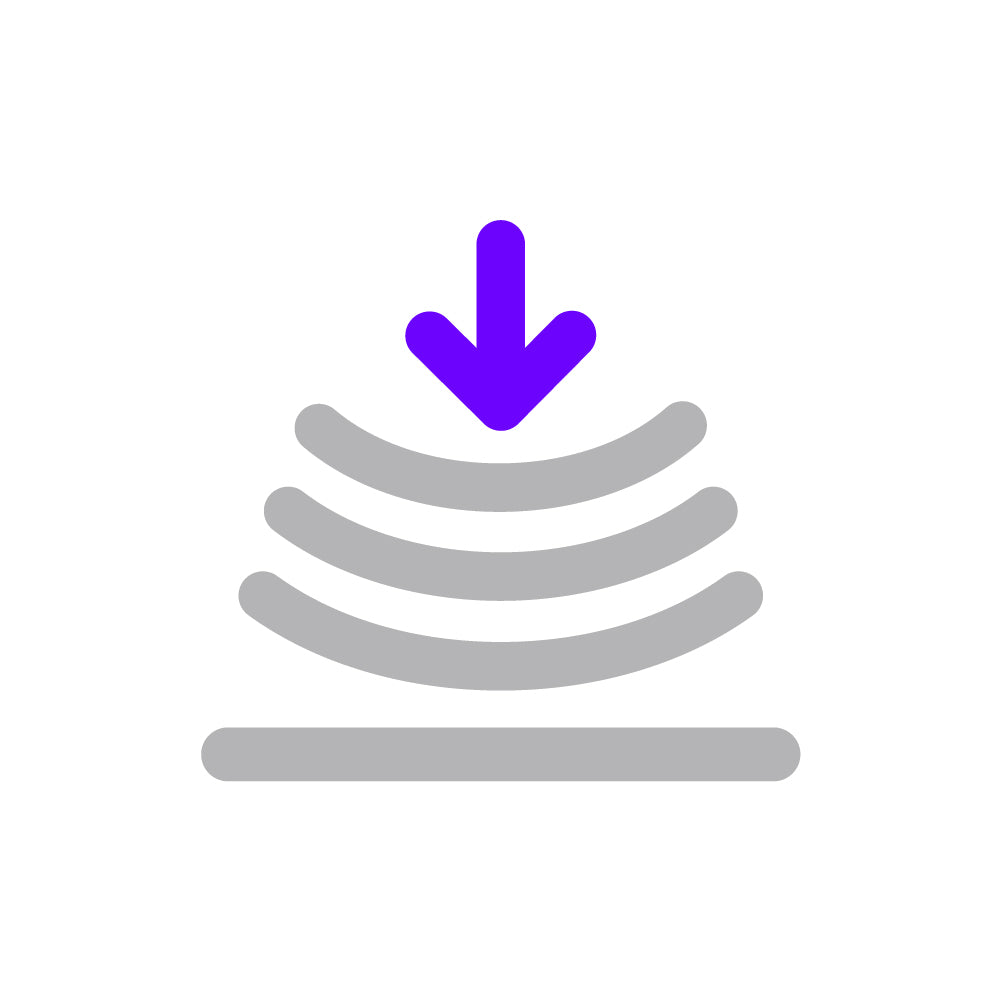 Fixed 10N Downward Force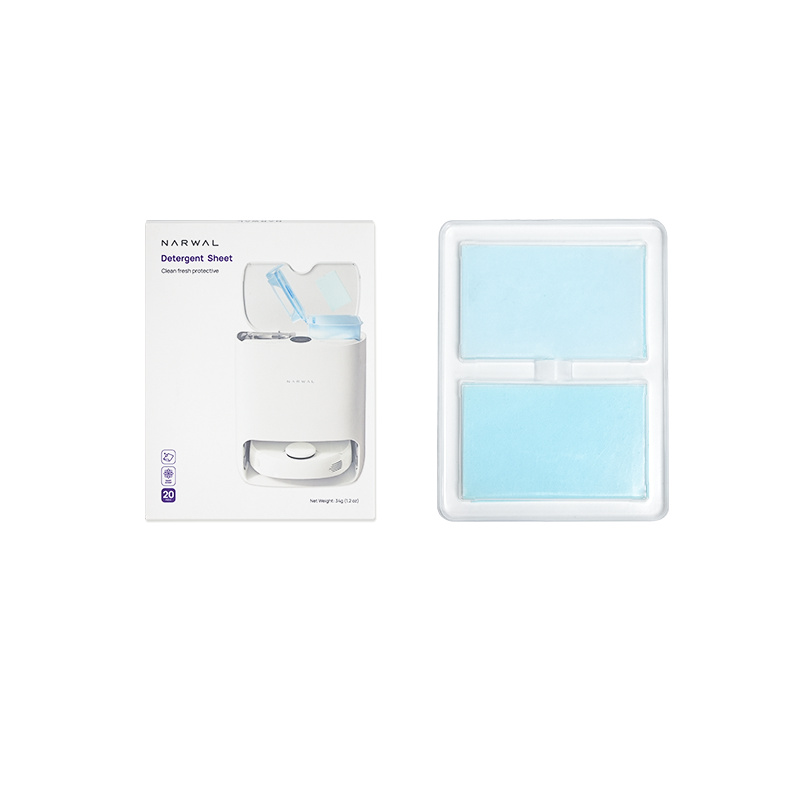 Narwal Solid Floor Cleaner Detergent Sheet for Narwal T10 Clean Vacuum&Mop Robot (20 Pcs x 2)
Sale price

C$24.99

Regular price

Unit price

Translation missing: en.accessibility.unit_price_separator
Sale price

C$24.99

Regular price

Unit price

Translation missing: en.accessibility.unit_price_separator
Narwal Side Brush for Narwal T10 Clean Vacuum&Mop Robot (2Pcs)
Sale price

C$18.99

Regular price

Unit price

Translation missing: en.accessibility.unit_price_separator
Sale price

C$18.99

Regular price

Unit price

Translation missing: en.accessibility.unit_price_separator
Narwal Mop Cloth for Narwal T10 Clean Vacuum&Mop Robot (2Pcs)
Sale price

C$18.99

Regular price

Unit price

Translation missing: en.accessibility.unit_price_separator
Sale price

C$18.99

Regular price

Unit price

Translation missing: en.accessibility.unit_price_separator
Narwal Magnetic Strip Invisible Wall for of Narwal T10 Clean Vacuum&Mop Robot
Sale price

C$20.99

Regular price

Unit price

Translation missing: en.accessibility.unit_price_separator
Sale price

C$20.99

Regular price

Unit price

Translation missing: en.accessibility.unit_price_separator
Narwal Threshold Ramp for Narwal T10 Clean Vacuum&Mop Robot (1 Pack)
Sale price

C$36.99

Regular price

Unit price

Translation missing: en.accessibility.unit_price_separator
Sale price

C$36.99

Regular price

Unit price

Translation missing: en.accessibility.unit_price_separator
Narwal Waterproof Mat for Narwal T10 Clean Vacuum&Mop Robot (1 Pack)
Sale price

C$36.99

Regular price

Unit price

Translation missing: en.accessibility.unit_price_separator
Sale price

C$36.99

Regular price

Unit price

Translation missing: en.accessibility.unit_price_separator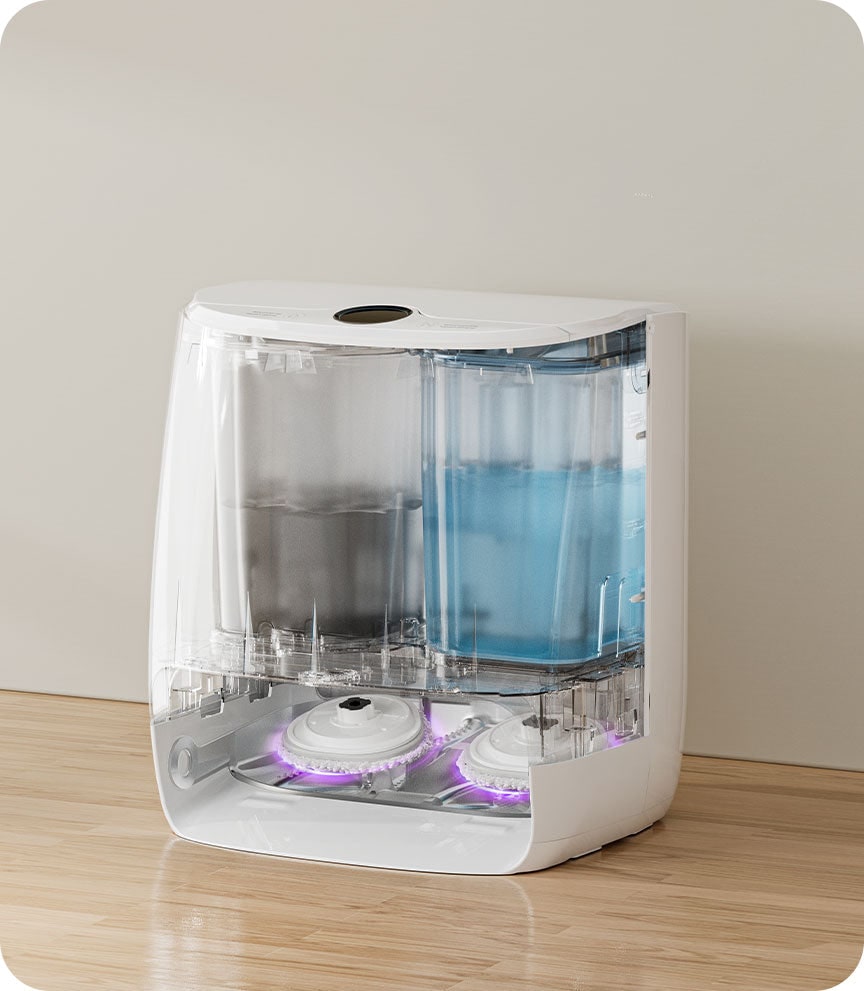 Free Your Hands from Dirty Mops
The T10 saves hands from coming into contact with allergens or dirt. This mopping robot vacuum periodically auto-detects mops' dirtiness, returning to the base station for cleaning when needed and then resuming its floor cleaning duties. After cleaning, mops are auto-dried to prevent germs and bacteria.

Water conservation: Narwal T10 uses only 16 oz water--the size of a grande size coffee--to mop an average size master room (224 square feet).
Data source: Narwal R&D Lab.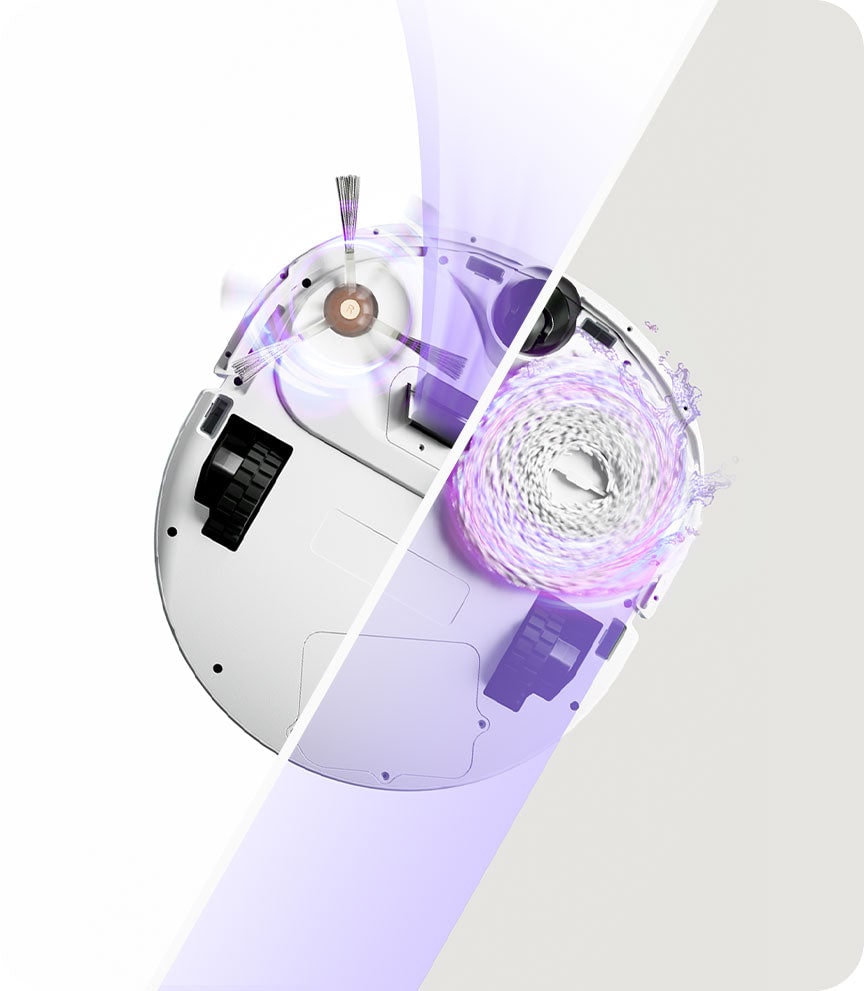 Dual-modules, Dual-algorithms
Bring out the spotless shine of your hard floors with a Narwal combo robot cleaner. It vacuums and mops hard flooring and eliminates stains and wet spots with ease.

Narwal T10 features triangular mop pads that rotate 3 times per second (180 RPM). These pads cover 30% more surface area and result in a more efficient clean, especially in corners.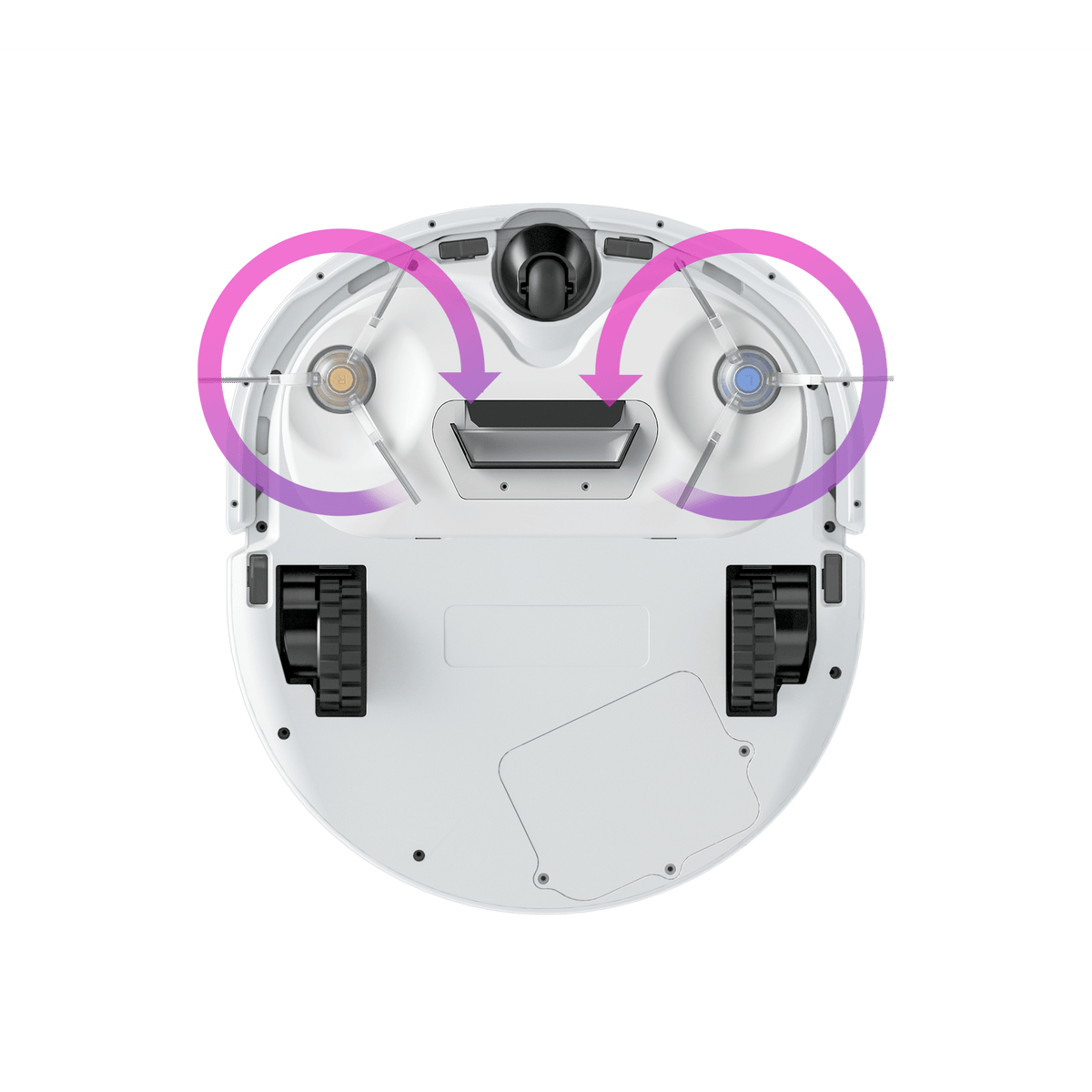 Bye Bye, Tangled Hairs
Dual side brushes sweep dirt, hair, and debris directly into the vacuum slot where the T10's filter efficiently traps dust, hair, and allergens - all without causing a racket.

Powerful suction and a no roll brush design to reduce the risk of hair tangling.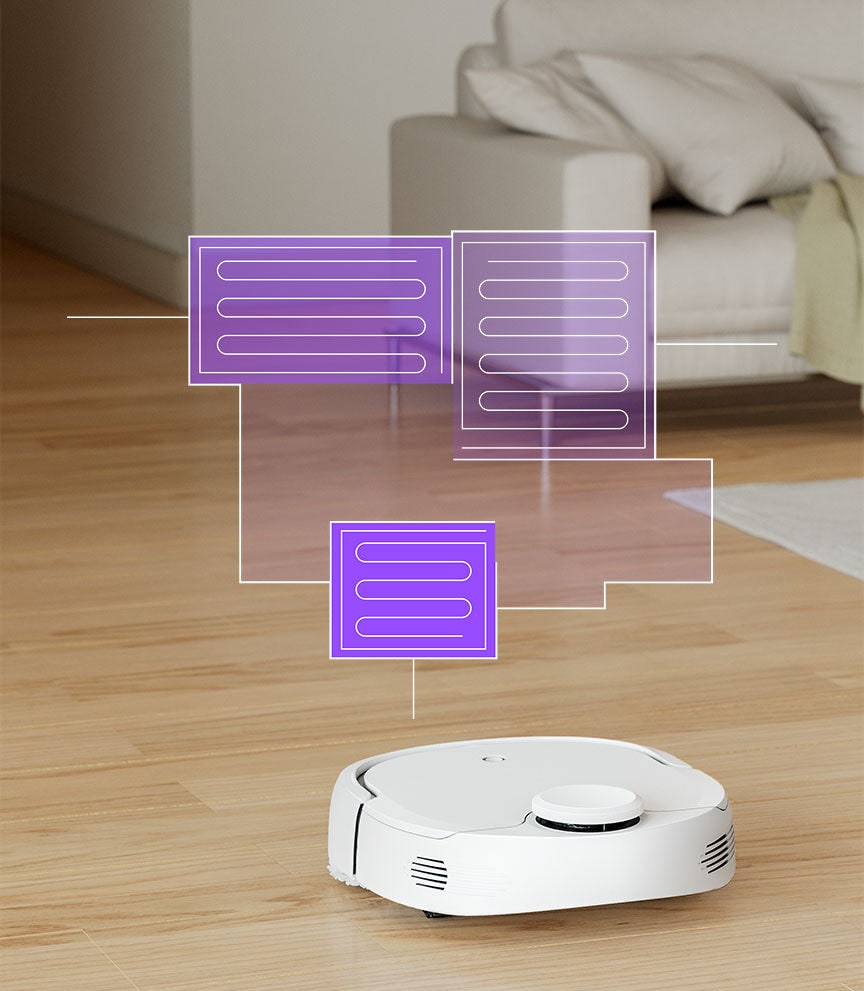 Smart Mapping & Navigation
LIDAR navigation, LSD laser mapping algorithms, and Simultaneous Localization and Mapping (SLAM) technologies makes the Narwal T10 smarter than ever. The robot will not get lost as long as the map route remains.
Product information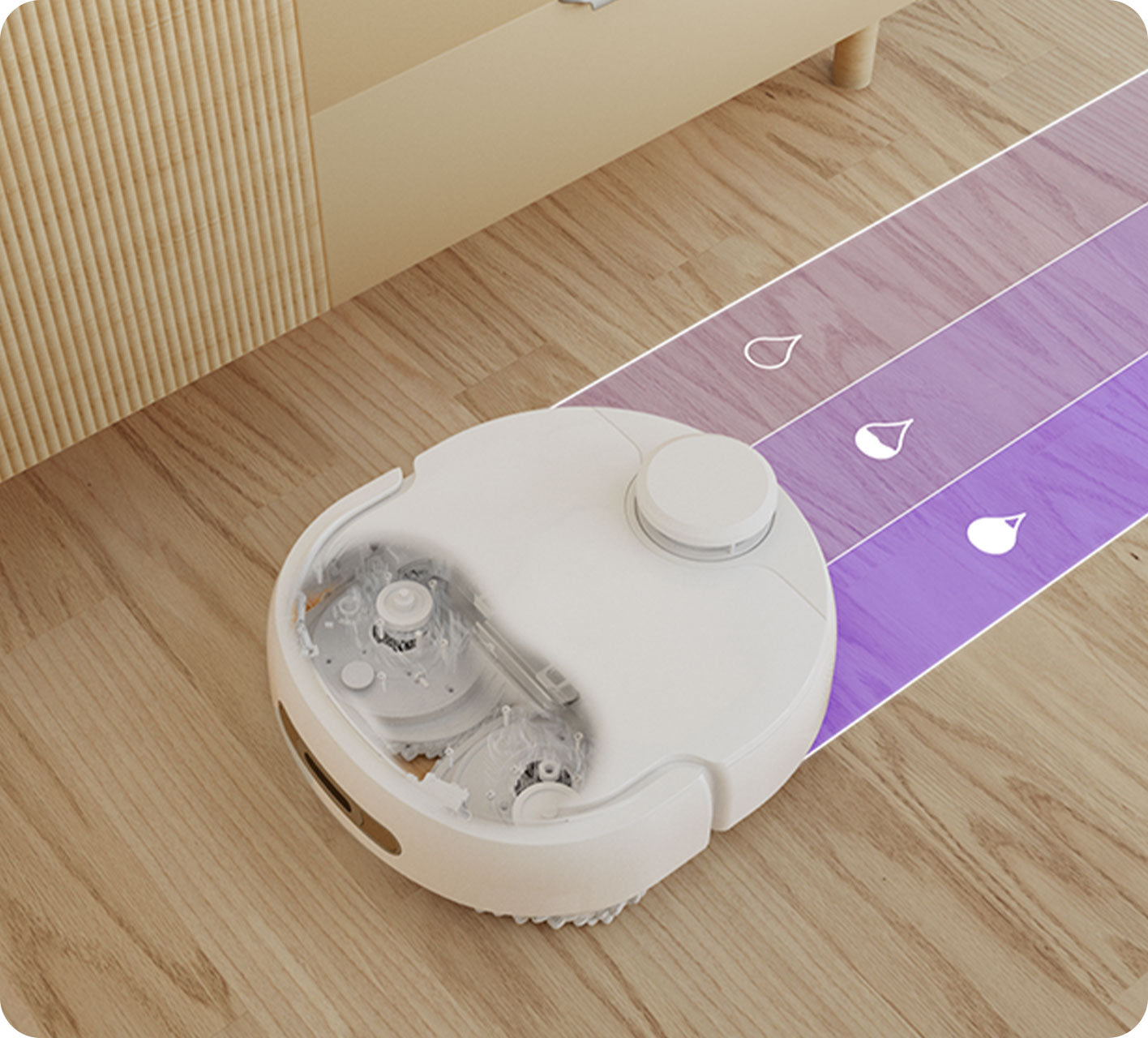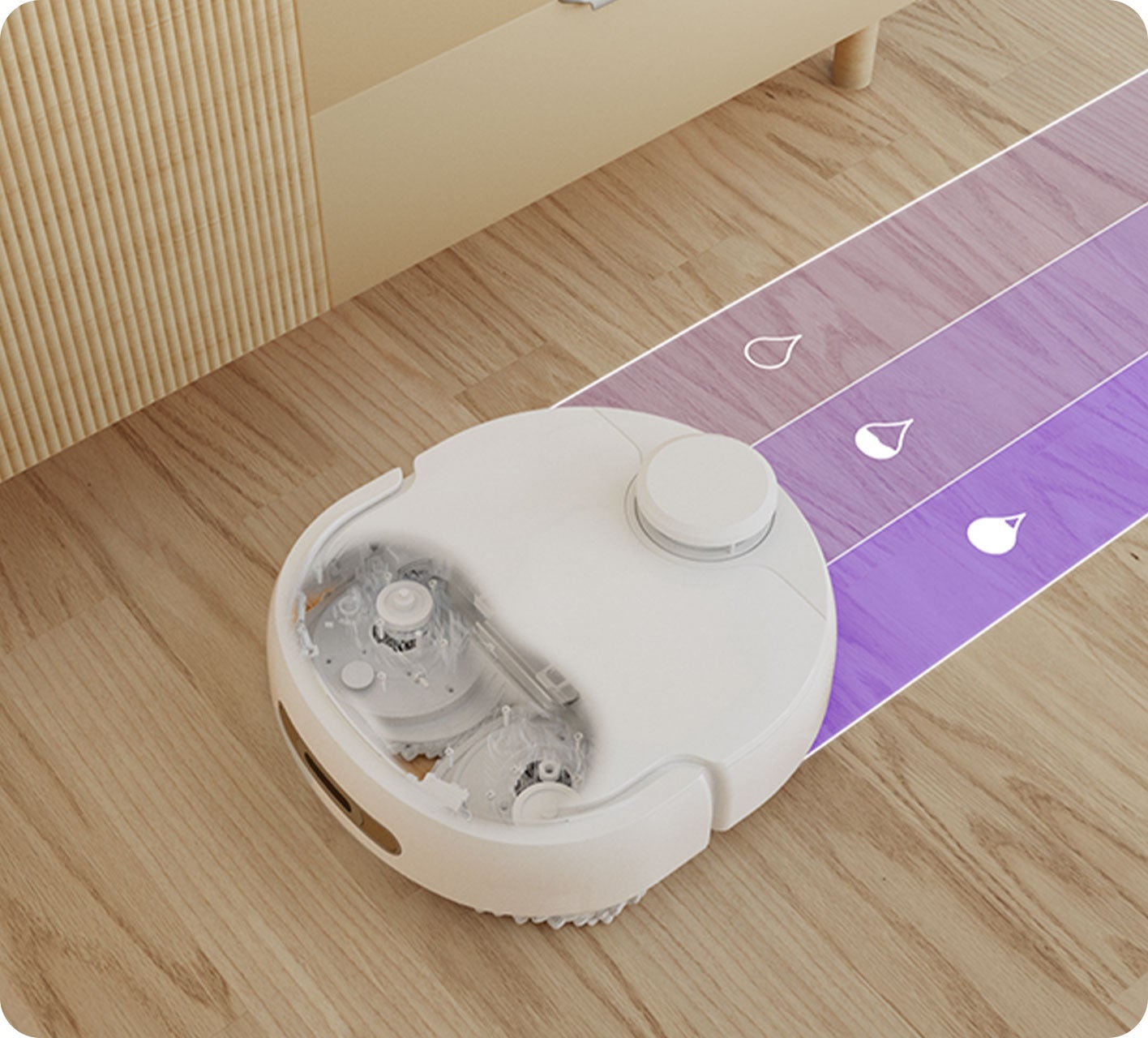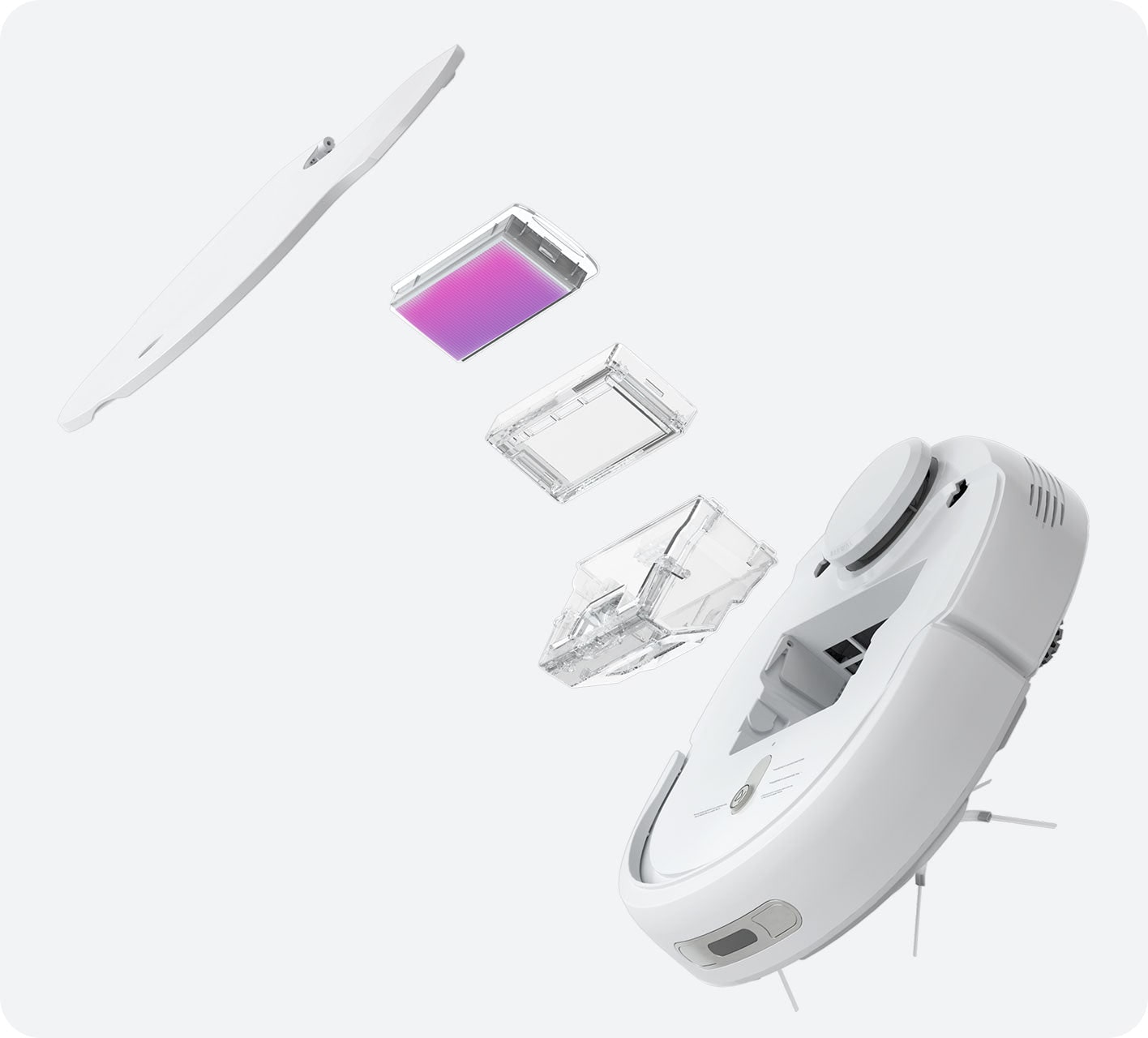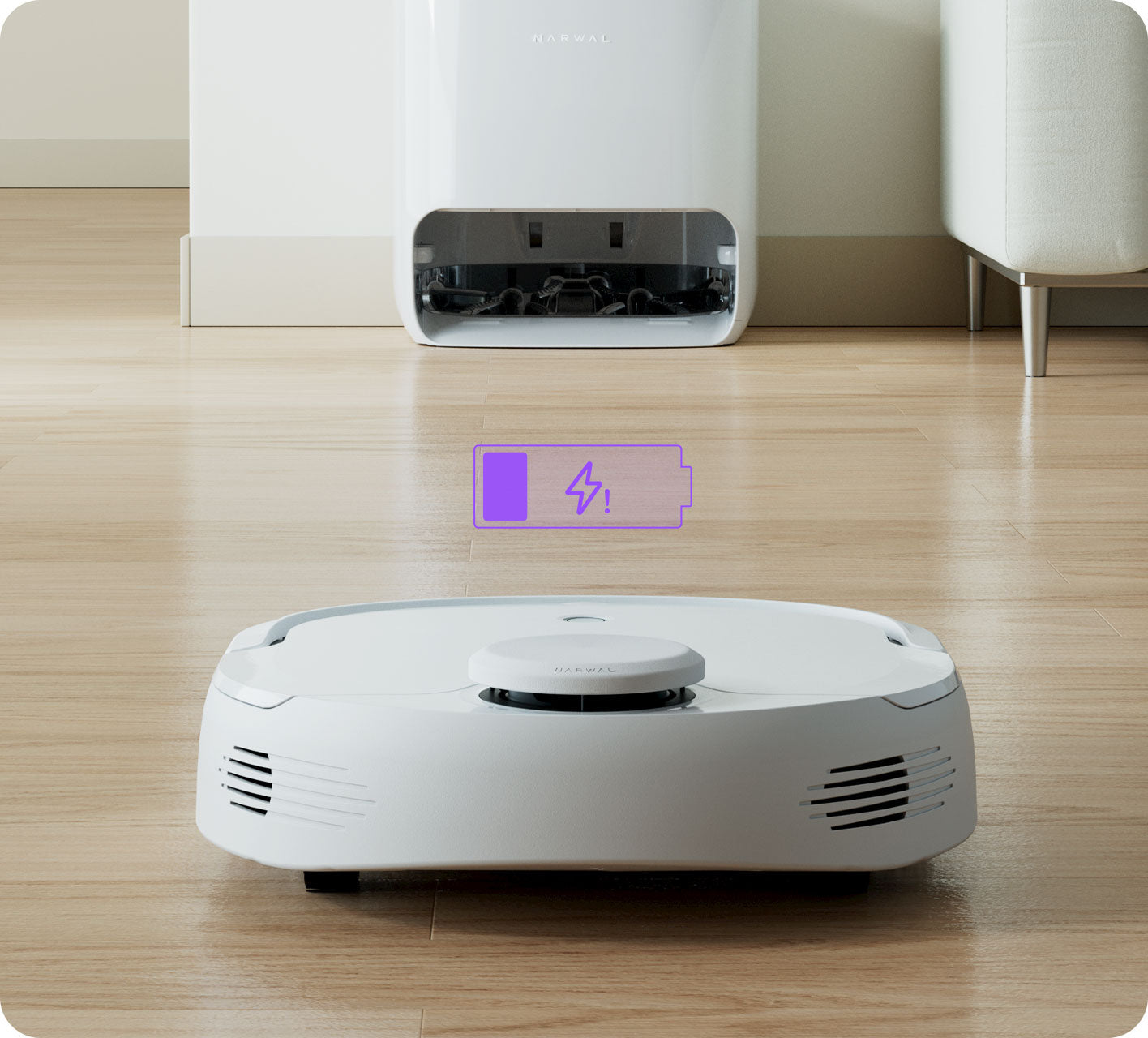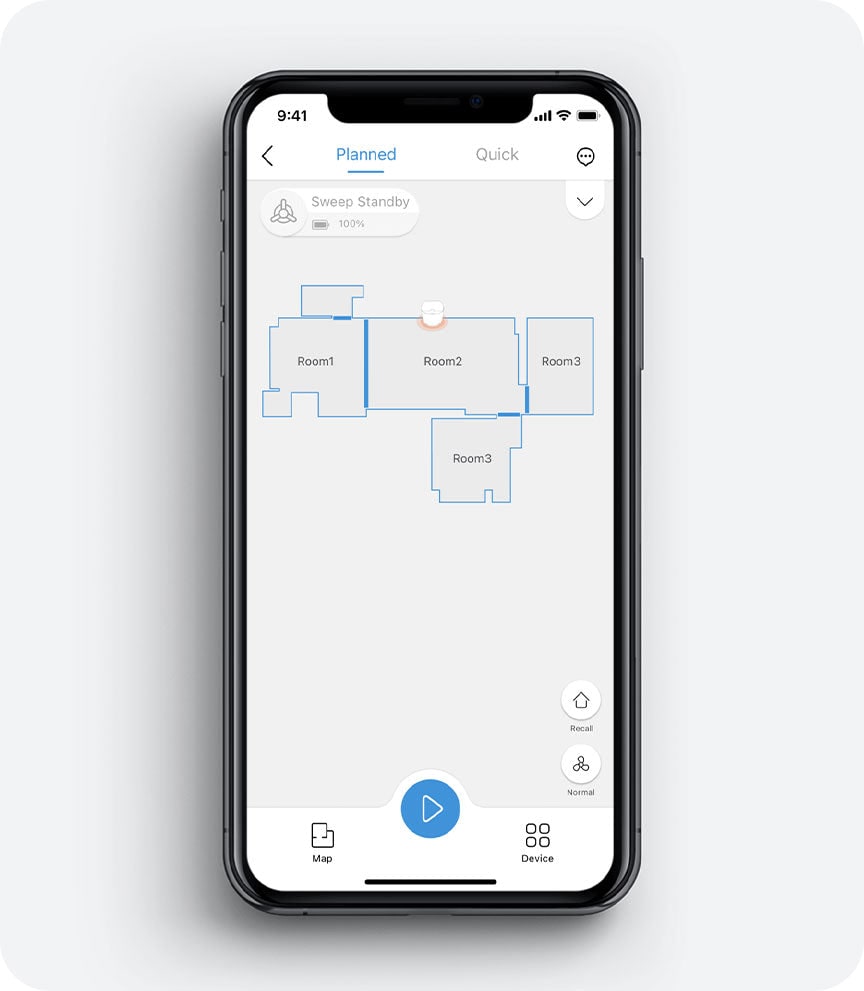 Narwal App
Set virtual no-go zones.

Choose multiple scenarios and cleaning plans.

Get timely updates for new firmware.

Receive automatic upgrades to algorithms.

Adjust vacuuming suction levels and mopping moisture levels.

And More…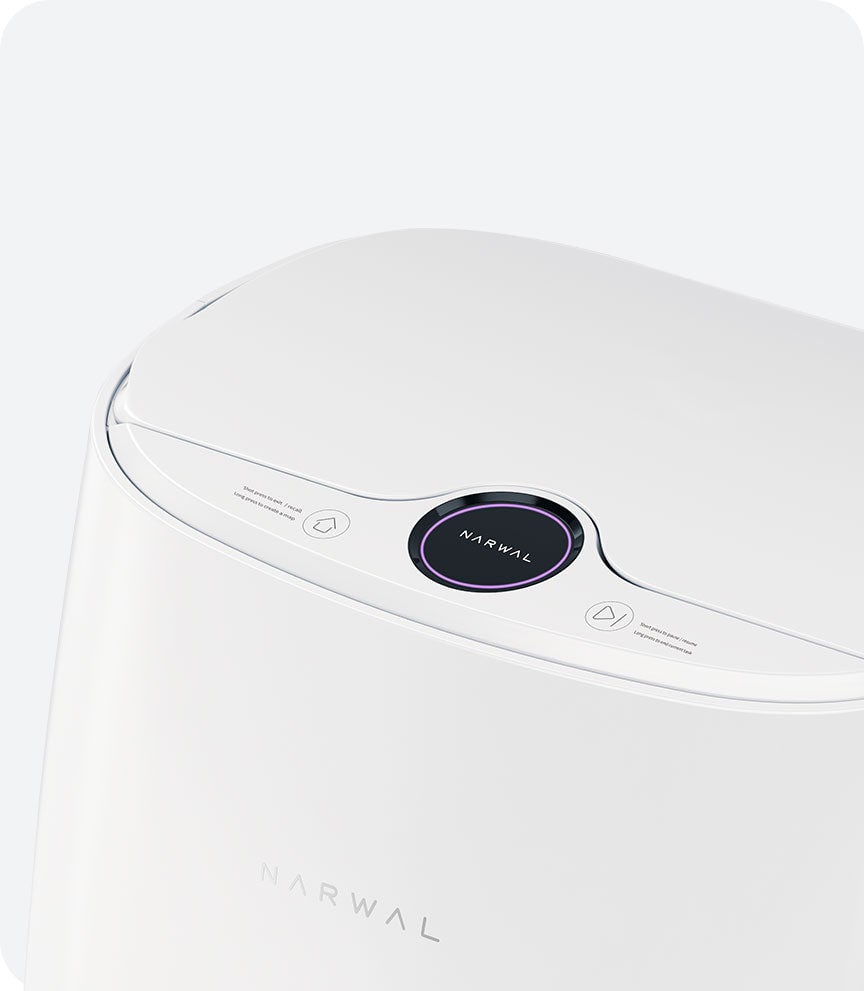 Super Easy to Use
Besides the Narwal APP, the T10's unique operating system has also been designed to be manually controllable from the base station. One click is all that's needed to make the T10 build a map, vacuum, mop, and return home.
Specifications
Robot
Dimensions: 12.36'' x 13.58'' x 4.21'
Color: White
Weight: 3.8kg / 8.3 lb
Battery: ≥5000mAh
Rated voltage: 14.4V
Rated power: 45W


Base station
Dimensions: 15.79'' x 14.09'' x 17.2''
Color: White
Weight: 7.3kg / 16.1 lb
Rated input: 100-240V~
Rated output: 20V 3.0A
Rated frequency: 50/60Hz
Rated power: 85W
Narwal T10, 4-in-1 Robot Mop & Vacuum With Automatic Mop Cleaning Station
Dear Shuo,
Thank you for contacting Narwal.
We will appreciate that if you could share more user experience.
Also, if you have any questions, please feel free to contact us.
Thank you for your understanding.
Sincerely,
The Narwal Team
Narwal T10, 4-in-1 Robot Mop & Vacuum With Automatic Mop Cleaning Station
Wally The Robot
Wally The Robot is such a helper! Quiet, hardworking perfectionist. So happy to have him, such a gift!
Dear Irina,
Thank you for your recognition of our robot.
We are glad that our robot could become your helper, and it could do a good job for you.
If you have any questions about the robot, please get back to us.
Thank you again for your favor of T10.
Sincerely,
The Narwal Team
Amazing Product !!!
This machine does it all vacuum and mop it's does a great job at doing both thoroughly vacuuming and then mopping the designated area it fast and quiet, easy to set up , cleaning solution it easy to prepare and even washes the mop pads once's it has completed its run you really can't ask for anything better !!!
Dear Patricia,
Thank you for your high recognition of Narwal.
The integrated sweeping and mopping and self-cleaning mop are the highlights of our Freo robot and we are glad it could leave an impression on you.
Also, we would recommend keeping the floor cleaner in the slot to avoid the cleaner leaking due to frequent insertion and removal.
Thank you for your understanding.
Sincerely,
The Narwal Team
Narwal T10, 4-in-1 Robot Mop & Vacuum With Automatic Mop Cleaning Station
Dear Sylvain,
Thank you for leaving your review on our page.
We will be appreciated it if you could share more user experiences in the future.
If you have any questions, you could contact us through support@narwal.com and we are glad to help.
Thank you for your understanding.
Wish you all the best:)
Sincerely,
The Narwal Team
Game changer
This machine is a game changer if you have small kids at home who constantly drop crumbs and track in dirt and sand everyday. Our house feels so much cleaner now. After tidying up the house we have no energy left to sweep, vacuum and mop. Now we don't have to. It's been a great addition to our family :)
Dear Katie,
Thank you for leaving your user experience on our website.
We are glad to see that our robot could make your house clean and save you time doing housework, that is what we hope to do for customers.
Please feel free to contact us if you have any questions.
Wish you all the best:)
Sincerely,
The Narwal Team