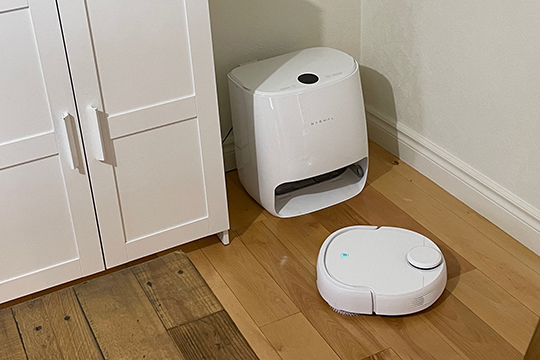 We have 8 kids from 1 to 12 years old. We have a modest but huge house for our big family. So... We have a huge" territory" to keep clean.
We already have 3 iRobot Roomba, one for each floor, but only to vacuum, not to wash our floors. We have a cleaning lady, but only once every 2 weeks, so our kitchen, dining room and entry were really dirty after a couple of days…
And… I discovered Narwal! WoW! I purchased it quickly when it has been available in Canada. I love the way it cleans mopes itself. It dries mopes too. It covers a very huge area with one tank and so far so good, the cleaning of parts and base station is not a pain and so not near a lot of time and energy.
By the way, it is quieter than Roomba. Now we use Narwal for vacuuming too. My wife was upset by the noise of Roombas, but this one, she can live with. Even though Narwal now washes our floor during the night and we don't hear it :)
 By Israël Beaupré