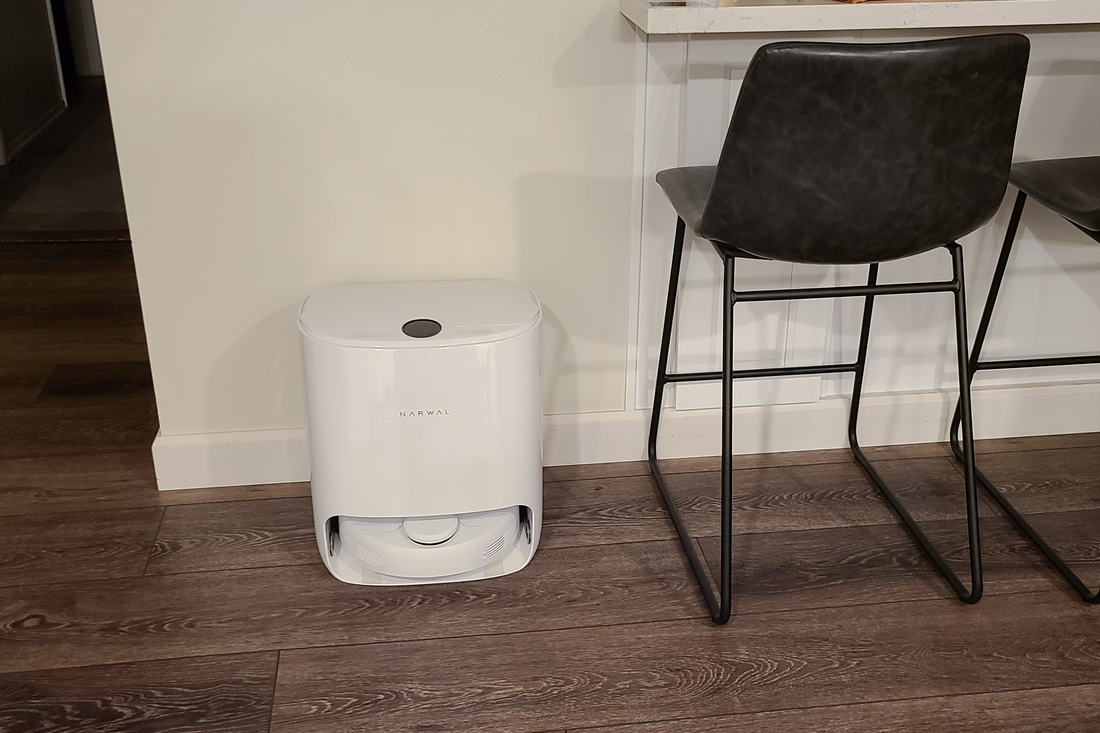 We recently redid our floors in the kitchen, dining room, and living room to hardwood floors. The floor looks good, but you could see all the dirt and stains. it covers an area of about 700 square feet. We have family and children over a lot and want things to look and smell good. We needed a solution.
We saw the good internet buzz about Narwal. We decided to give it a try since it looked like it would solve our problem of keeping the floors clean and mopping and removing the water without touching it. When it arrived at our home, we named it Wally just like the cleaning robot from the Disney movie. The station and robot are very modern and clean-looking. It fits into any decor with its minimalist appearance.
We love our Narwal because of its ease of use and versatility in vacuum and mop. It is very easy to fill clean water and dump dirty water into the mop. It just works well.
The setup and mapping of the house are done through an app and it was pretty easy. It successfully mapped the walls and doorways and furniture. It even figured out that there is one step from the living room to the dining room and does not fall over. We set a no-go zone using the included magnet strip.
With the push of a button and checking on the map, the vacuum or mop function goes. there is no need to mess with any switches on the unit. Simply swapping the sweeping brush for the mophead and the robot knows which mode it is in. The low-profile robot fits under cabinets and in the kickstand space in our kitchen.
By Yamilet Guerra