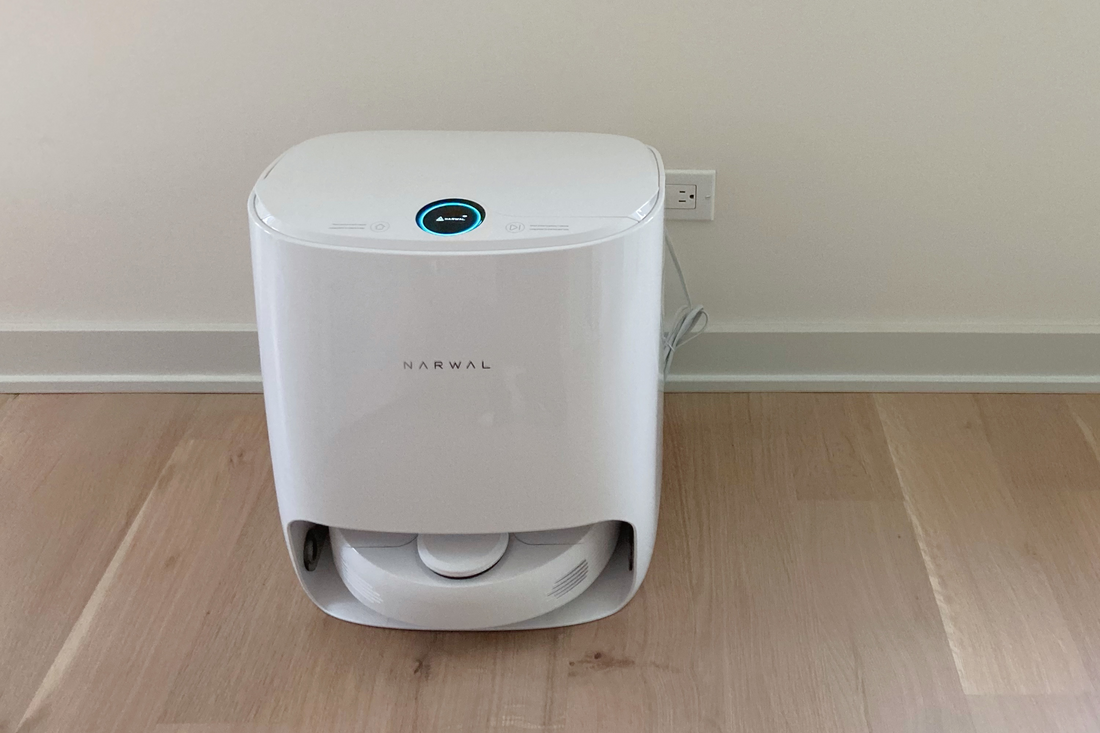 We bought a T10 for our new construction house. After using it for 3 weeks, I have to say T10 is awesome! It keeps our hardwood floor clean like a mirror. So we bought another T10 for our 2nd floor. To be objective, here are some Pros, Cons and Tips for T10.
Pros:
Easy to set up and operate: T10 comes with an app, which allows you to set up regular cleaning tasks. For the mopping task, it takes you just 1 min to fill up the clean water tank and pour out the wastewater. T10 will take care of the rest.
Simple design: I like the design of T10. It looks so clean and beautiful. There are only 2 buttons on the main body and one button on the robot. All of them are essential and easy to understand.
Amazing cleaning effect: T10 mops each area 3 times and the floor shine afterward!
Cons:
In the user manual, it recommends using T10 cleaning liquid for better cleaning performance. However, Narwal customer support said due to shipping restrictions we cannot get the cleaning liquid in the US. I hope Narwal could find some alternative liquids in the US market. The cleaning sheets work well but are slightly expensive to use regularly. BTW, I haven't tried cleaning sheets. (ordered, but haven't received) I am satisfied with the cleaning performance even without cleaning sheets.
 Tips:
Use T10 regularly. I would say around 2-4 times a week to keep the floor clean all the time. If you want to clean once per week or less often, I recommend vacuuming the floor first before mopping.
For vacuum mode, make sure there is no plastic bags or wires on the floor, as they will easily stick to the robot.
Before you buy, please note that T10 comes with 2 heads, 1 for mopping and 1 for vacuum. You need to exchange the heads manually if you want to change the cleaning mode, but it only takes less than 20 seconds.
If you want to clean multiple floors, I would suggest buying multiple T10s. It is not easy to use one T10 for multiple floors, since you need to re-mapping and move the T10 around each time. BTW, the app could manage multiple T10s in one place.
In a conclusion, I am a big fan of T10. Vacuuming and mopping the floor was very boring and tedious to me, but T10 makes my house cleaning experience very enjoyable :)
By Zheng Yuan